How to Handle a Medical Negligence Claim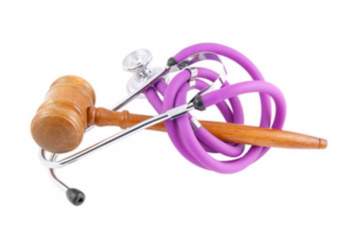 What is a Medical Negligence Claim?

• A medical negligence claim is a direct legal action taken by a patient who falls victim to the negligent or wrongful actions of a medical provider or medical professional. All medical professionals work under a code of ethics. Considering the importance of their role, all physicians and medical professionals are required to provide suitable support and medical advice to their patients. These actions must be delivered in the patient's best interest to accurately treat, diagnosis, or rehabilitate the individual. A failure to deliver this expected course of conduct may result in the filing of a medical negligence claim.

• To be considered medical negligence, the patient in question must suffer from an injury or some form of damage that arose from the medical professional's actions. These actions are not always direct; a misdiagnosis or a faulty prescription can result in long-term effects. Regardless of the specifics, all medical negligent claims are filed because the patient (who expected to receive suitable care) was injured, harmed, or suffered some form of loss as a result of the doctor's negligent or wrongful actions.

• Medical negligent claims are filed through the civil court system of the particular jurisdiction in which the negligent or wrongful action took place. A medical negligent claim is filed by the patient to recoup finances from their injury. When an individual falls victim to a negligent or fraudulent medical action they will invariably suffer from sort of pain—emotional or physical pain must be present which results in the loss of wages or emotional distress.

• The laws associated with medical negligence claims--meaning the grounds for what constitute a medical negligent action—are dictated through state interpretation. Medical negligence is not always a direct issue; similar to other personal injury claims the negligent actions must be directly linked to the patient's suffering.

• In addition to the varying interpretations, all states possess different statues of limitations that regulate when a medical negligence suit can be filed.

How to File a Medical Negligence Case

• To recoup finances lost from an injury or emotional distress caused by a doctor's actions, you must gather all information regarding your particular case. A list of the doctor's actions, all appointments with the underlying medical provider, prescriptions, diagnoses, and a proof of wages or time lost due to the injury must be presented at the medical negligence trial.

• After all information has been gathered and you understand your particular state's interpretive laws regarding medical negligence, you must hire a medical malpractice attorney to facilitate your claim. Utilize all resources (the yellow pages, the Internet, word of mouth) before hiring a medical malpractice attorney.

• When an attorney is hired, develop a strategy that will give your case the best opportunity to reach a favorable settlement. The most important aspect of developing a strong case is the obtainment of information and evidence.
NEXT: Medical Malpractice Cases